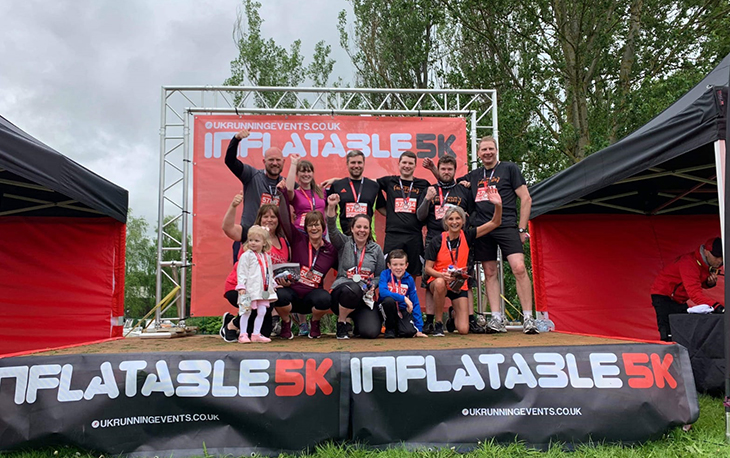 A team made up of Ayrshire branch colleagues from ML Williams and James Dykes took part in a 5k run with optional obstacle course in Strathclyde Country Park on 18 May. The fun runners included Fraser Mackay, Euan Leckie, Morgan Gray, Lorraine Morton, Lorraine Gordon, Helena Watson and Leigh Crawley who all decided to take on the challenge as part of a fun team building day.
With a twist to a regular 5k this course offers participants the chance to take on a giant, inflatable obstacle course which can be entered at the 4.5K mark and those not wishing to bounce through to the finish line can follow the traditional 5K route.
With over 15 gigantic obstacles including "The Hurdles" "The crawler" and "The Leap of Faith" the course is the biggest inflatable 5k obstacle event ever created.
All participants received a medal, sock and bandana along with refreshments.