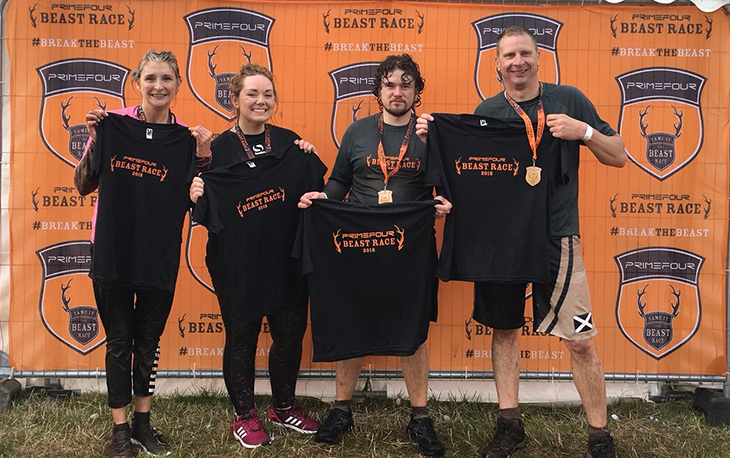 Four intrepid members of the M L Williams and James Dykes funeral teams in Ayrshire took on a beast of a challenge along the banks of Loch Ness.
Operations Manager Fraser Mackay, Trainee Funeral Director Shannon Maxwell-Doyle and Funeral Service Operatives Euan Leckie and Helena Watson tackled the leg-numbing 10 km Beast Race "all in the name of fun".
Fraser said: "It was a case of mud, glorious mud, as the Beast Race took us through dense forest, undergrowth, heather and bog, on rough dirt tracks and, of course, into Loch Ness itself.
"Then add the obstacles – 30 of them – ranging from clambering over ten feet high walls to crawling through mud under barbed wire to being waist deep in mud to wading into the icy loch.
"We started together and crossed the finishing line together arm-in-arm in a time of 2 hours 30 mins."